Casanova Happy Island is a truly happy island where you can enjoy rejuvenating moments for the body and spirit. The blue of the water, the green of nature, the yellow of the sun and the red of the sunset all frame every moment spent here. 

Like its name, inspired by the great Venetian adventurer of the late 1700s, every detail of the structure is meant to remind us of the opportunity to enjoy life's pleasures alone or with others, the beauty of living well, and of being oneself.
Confidentiality
Anonymity
Respect
Exclusivity

An island in which to experience the many great little moments that make up the Italian Dolce Vita.
35 years of smiles, sunny days and friendly faces. The history of Casanova Happy Island is the history of an Italy that loves good food, exciting places, the Dolce Vita, and being together with the people you love. 

In 1988, Mirco Scacchetti began to build, year after year, with patience and commitment, a place of genuine and natural delights in which to rediscover the colors, flavors and fragrances that satisfy body, soul and spirit. A corner of Italy dedicated to all those who want to pursue the good habits of a worthy life and devote precious hours to themselves to regain balance and energy. 

Organization
It has operated and been present in the region for 35 years, making it a diverse organization with great strategic value.
I numeri 
2
POOLS, INCLUDING ONE SEMI-OLYMPIC AND ONE BEACHSIDE POOL
80.000
SEASONAL ATTENDANCE AVERAGES
8
NEIGHBORING MUNICIPALITIES SERVED
180.000
INHABITANTS INCLUDED IN THE RELEVANT REGION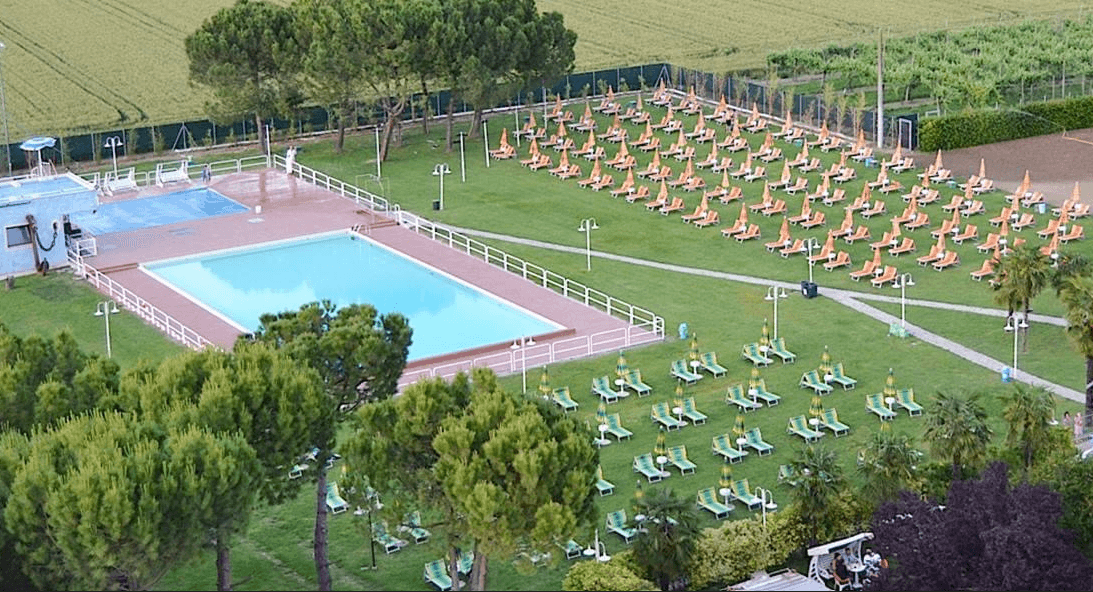 A strategic company in an area that is subject to continuous economic development
Casanova Happy Island encompasses a total area of more than 20,000 square meters used in different ways for dining facilities, pool and sun deck area, and a green area. The organization offers more than 300 seats in the sunbathing area, equipped with sunbeds and umbrellas, two swimming pools with a park capacity of more than 1,000 people, and a garden park area. Thanks to its two permits for organizing music and dance events, it can host parties, shows and outdoor concerts with more than 1,500 spectators.    
The estate is more than just a recreational setting, representing a business and real estate organization of undisputed value in the countryside adjacent to some of Italy's leading mechanical and biomedical manufacturing districts.
Company Profile (PDF)
The history, values, numbers and services that allow Casanova Happy Island to continue to be a landmark in the province of Modena.