Monday: 10.00 am  - 9.00 pm 
Tuesday: 10.00 am - 9.00 pm
Wednesday: 10.00 am - 9.00 pm
Thursday: 10.00 am - 9.00 pm
Friday: 10.00 am - 9.00 pm
Saturday: 9.00 am - 9.00 pm
Sunday: 9.00 am - 9.00 pm
Holidays and pre-holidays: 9.00 am to 9.00 pm

The structure's opening hours are dependent on local weather conditions and the time of year (low and high season). 

Opening hours and regulations
Check what activities are on the calendar by downloading the updated schedule.
To ensure the peace and serenity of our guests, we invite you to read the full regulations.
The updated regulations that are displayed at the entrance always apply.
Price of admission to the structure
REDUCED ADMISSION € 9,00
Children from 90cm under 12 years old
LAST MINUTE ADMISSION € 7,00 
From 6 pm to closing
FREE ADMISSION 
for babies under 90 cm and with permanent disabilities
FREE SUNBED ON WEEKDAYS 
 
1 SUNBED € 5,00
Public holidays and days before public holidays
TOP RELAXATION⁠ SPOT € 10,00
16sqm with 2 sunbeds and 1 sun umbrella on public holidays and days before public holidays (subject to availability)
Memberships
Full season € 130,00
Adults and children over 12 years old;
Bar € 200,00
Season reduced € 110,00
Children from 90cm under 12 years old;
Season, including spot with sunbed € 300,00

"DAY AFTER" DISCOUNT: If you return within 3 days from the date of the receipt, immediately a cash discount of € 5
FAMILY DISCOUNT: -5% off the total for each family member;
GROUP&FRIENDS SUBSCRIPTION: €50.00 top-up on the card to each group member (minimum 5 people);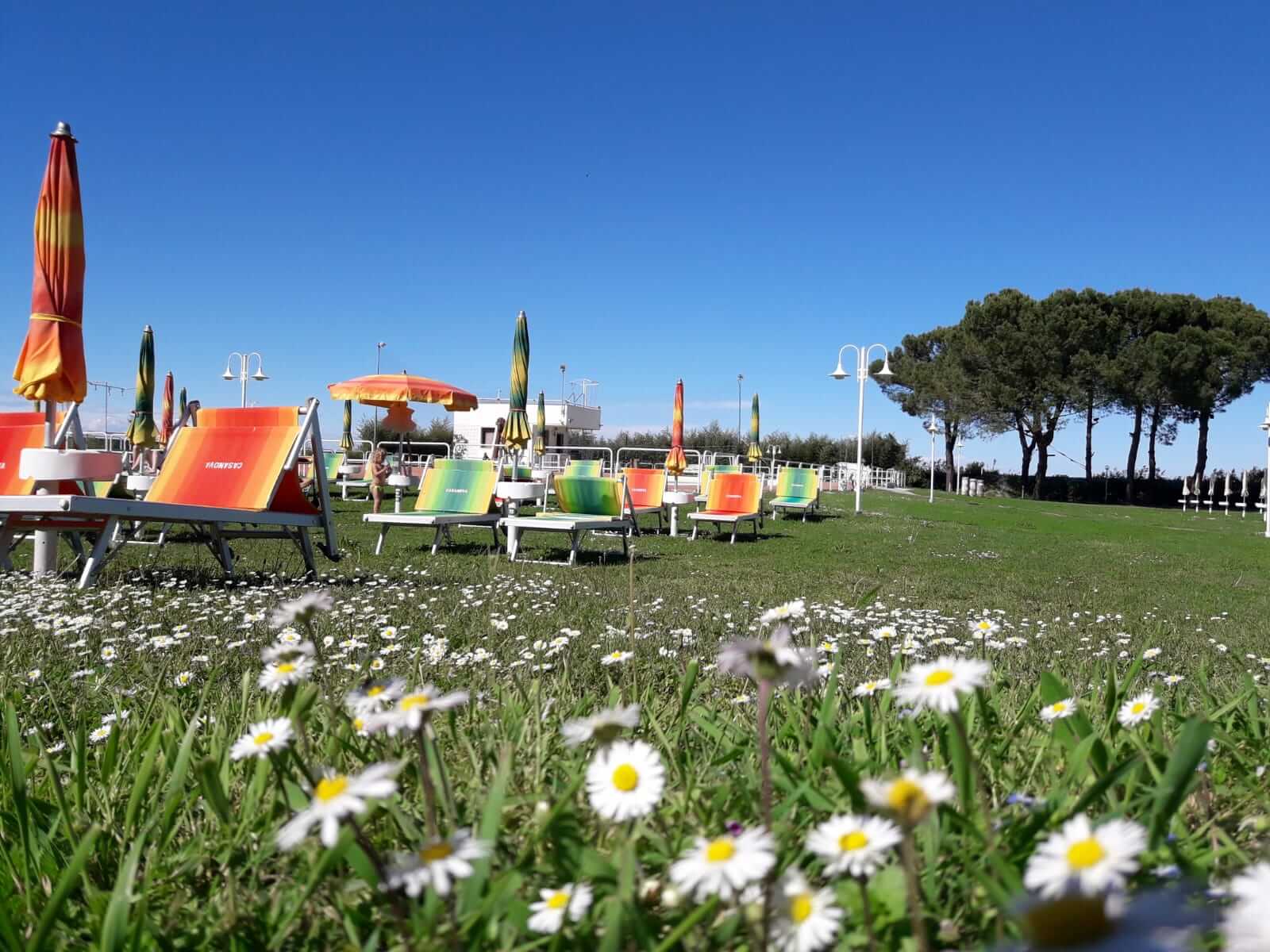 You can buy memberships and services well in advance at advantageous prices. Stay up-to-date on the online channels that are most convenient for you.
Benefits of the loyalty membership program: 
better prices
price locked in for the entire season

guaranteed relaxation services (sunbed and umbrella according to the membership of choice)
priority access to other active promotions (may change during the summer season and will be communicated periodically)